Lighting In Your Interior Designing
Whether you are building a new home or redecorating a much-loved one, lighting decisions are often left to the last minute or not given much consideration at all. This can be a big mistake. Lighting in a home not only creates ambience, comfort and aesthetics, it also ensures rooms are functional and equipped for the tasks for which they were designed. "Furnishing forum" The Best Interior Designing company in Bangalore, Check out our basic how and why of interior lighting to help you make the brighter choices when it comes to lighting your home.

Three types of lighting;
In any interior space, it is important to have a variety of lighting sources. Lighting is often categorised into three main types – General/Ambient, Task and Accent. Decorative lighting is achieved by creating a balance between these three categories to transform any room into a luxe, lighting haven.
General/Ambient Lighting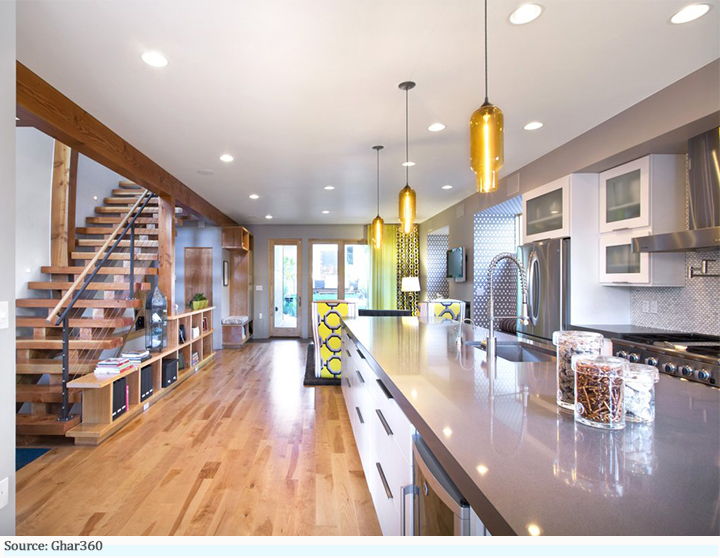 This lighting type is typically created through chandeliers, ceiling and wall-mounted fixtures, recessed or track lights and through the table and floor lamps. General lighting provides overall illumination to a room so tasks can be performed and you can move around safely. General lighting is the base level of lighting on which all other lighting types are layered. When choosing ambient lighting, consider when the room is most used and for what purpose.
Task Lighting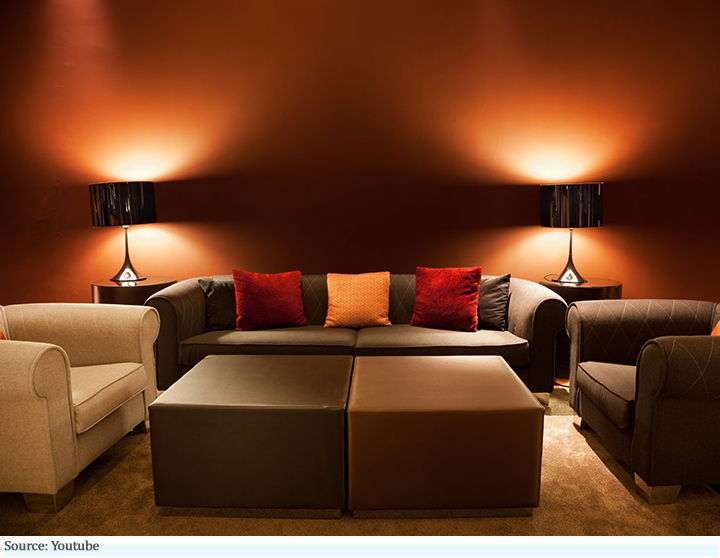 Is for workspaces and aids in the performance of daily tasks like cooking, reading, homework or putting on makeup. Consider a table lamp on a desk or side table or a ceiling pendant hanging above a kitchen island/breakfast bar. All of these task lights give a focal point of illumination to read a book or cut the carrots. Task Lighting should be intense, but not so bright as to give anyone eyestrain!
Accent Lighting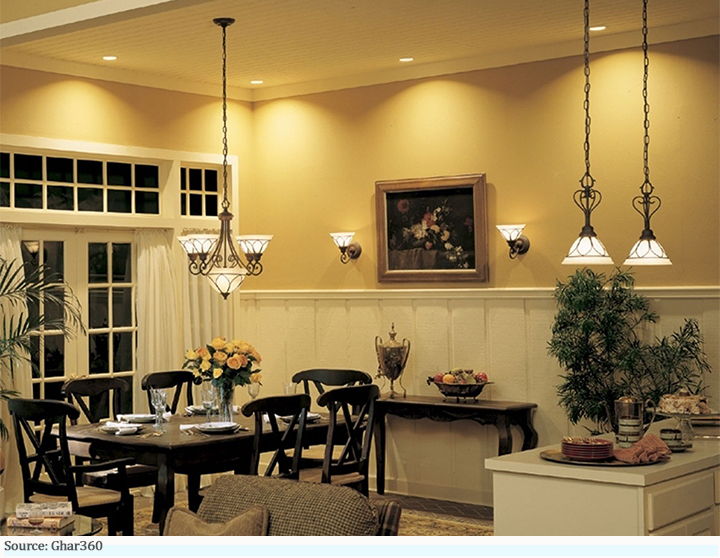 Highlights special features – such as an architectural feature, textured wall or an artwork/photograph – in a room. This can be created using the track, recessed or wall-mounted lights. Accent lighting is visually interesting and is used to add drama to space – not to mention highlight all the hard work you have put into your home and décor! When choosing accent lighting, remember it needs to be about three times brighter than the general lighting in the room to be effective.
Quick Lighting Tips
• Dimmer switches are versatile and enable you to provide a range of lighting options from a single source. They also save electricity!
• Varying the heights of your lighting sources adds depth and interest to space by creating areas of light and shade.
• Lighting a room from the ceiling will make a room look larger, while floor and table lamps will light from below create a more intimate atmosphere.
• Dark colours absorb light, so more light is needed in a room decorated with dark colours than in a light coloured room.
The Best Interior Designing Company in Bangalore, Furnishing Forum having a skilled team of Interior designers who are capable of making your interiors like a heaven. We are glad to chat with you about your furnishing needs.